Fine Art Appraisal with Art of Estates
The term "Art" is used by the IRS and includes paintings, sculpture, watercolors, prints, drawings, ceramics, antique furniture, decorative arts, textiles, carpets, silver, rare manuscripts, historical memorabilia, and other similar objects.  Art of Estates appraises fine art, decorative arts, precious metals and historical papers encapsulating the above "Art" category that the IRS broadly uses for their terminology.
Our industry however often defines fine art as paintings in a variety of media, prints (lithography to photography), bronzes, mixed media and the new media forms we are beginning to see take shape in the contemporary 21st Century market. In the case of important works within a collection, additional authentication may be needed in order to provide an accurate and dependable value if the appropriate provenance does not already exist. Art of Estates has experience and credentialed training in performing this level of appraisal assistance for our clients.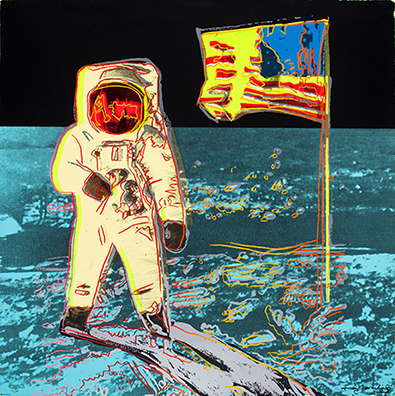 Drawings
A visual art form that uses a variety of drawing instruments to mark paper, cardboard, plastic, leather, canvas, or a board with Instruments like graphite pencils, pen and ink, inked brushes, wax color pencils, crayons, charcoal, chalk, pastels, various kinds of erasers, markers, styluses, a variety of metal, and now electronic drawing. These instruments release small amounts of material onto a surface creating a visible mark.
Pastel

Art medium in the form of a stick, consisting of pure powdered pigment with a binding agent. The pigments used in pastels are the same as those used to produce all colored art media, except the binder is of a neutral hue and low saturation. The color effect of pastels is closer to the natural dry pigments than that of any other process. Under magnification, pastels often look chalky and are drawn and rubbed across textured surfaces, most commonly onto paper with a mat around the edges of the image and underneath acrylic or glass when framed.
Wolf Kahn, Childe Frederick Hassam, Hughes Claude Pissarro, Dale Nichols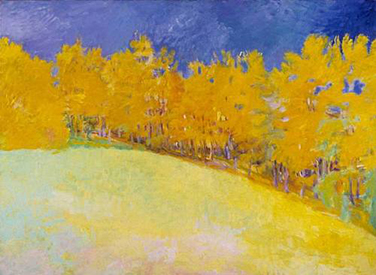 Charcoal

A dry art medium made of finely ground organic materials that are held together by with or without the use of binders during the development process. Charcoals are often used by artists for their versatility, producing compositions that are very light to dark black. Under magnification, charcoal appears like fine grains of chalk and is most commonly applied to paper, with a surrounding mat and protected by glass.
Georges Manzana Pissarro, Giacomo Balla, Grant Wood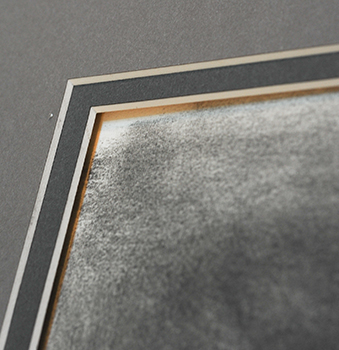 Conté Crayon

Around 1795, the British navy blockade of France prevented importation during the Napoleonic Wars, leading French artist Nicolas-Jacques Conté to create the clay and graphite medium in response to shortages of graphite. A drawing medium using powdered graphite or charcoal combined with a wax or clay base that is square in cross-section. Conté crayons were easy and cost-effective to produce in controlled degrees of hardness. Conté Crayon is most commonly applied to heavy paper, with a surrounding mat and protected by UV protecting glass.
Alfredo Ramos Martinez, Everett Shinn
Colored Pencil

Art medium that is dissimilar to graphite and charcoal pencils, in that they contain pigmented cores with a wax or oil base, containing varying proportions of other additives and binding agents. Also made in the colored "pencil" format are watercolor pencils, pastel pencils, and colored leads for mechanical pencils.
These can resemble a variety of appearances under magnification, but are usually composed onto paper, framed with a mat around the edges and underneath a glass or acrylic.
Tom Wesselmann, Yuri Pavlovich Annenkov, Oskar (Oscar) Kokoschka
Ink

A liquid or paste containing pigments or dyes used to color a surface with a pen, brush, or quill to compose an image, text, or design. Thicker inks are used extensively in letterpress and lithographic printing. The versatility of ink allows for compositions on everything from basic paper to silks, but are typically laid underneath glass with a mat around the edge to hold the art in place and protect it from airborne elements. Under magnification, no pixels can be seen.
Francis Newton Souza, Henri Matisse, Pablo Picasso, Raoul Dufy
Prints
Printing is the process of reproducing images utilizing a master template. The earliest known form of printing was applied to paper was the woodblock printing process. The oldest surviving woodblock is of flowers printed onto silk in three colors from the Chinese, Han Dynasty (before 220 A.D.). The biggest advancement in printing was credited with developing the Renaissance, scientific revolution, modern knowledge-based economy, and the education of the 15th Century and was invented by Johannes Gutenberg.
Screen printing is the earliest term for silkscreen and serigraph. Engraving is another term for etching, but is often misinterpreted on websites like Ebay. A lithograph, as you can see below, is not the same as an offset printing. An offset print is the similar to offset lithograph in that they both have dot pixels that can be seen under magnification. It is commonly accepted that a large movie poster is in the form of offset printing (offset lithograph), but it is not typically an acceptable form if the artist did not authorize or produce an offset lithograph at his direction or in his lifetime. Print on demand services online produce works by famous artists in a variety of the offset print form ranging from modern inkjet printing to giclée. Giclée often uses higher quality archival inks and exhibit smaller pixels or ones that are closer together, than lower quality prints that often appear to have more space between the pixels and can easily be seen by the naked eye. Nearly all prints are produced on paper, but giclée's are often produced on canvas in the 21st Century, sometimes gallery wrapped without a frame, but more commonly with a frame. These giclée's on canvas can be in limited edition (numerically designated on the front or back) or in an openly reproduced unlimited edition.
TYPE
DATE
Woodblock & Woodcut printing
200
Movable type
1040
Printing press
1440
Etching & Engraving
1515
Mezzotint
1642
Aquatint
1772
Lithography (stone)
1796
Chromolithography
1837
Rotary press
1843
Hectograph
1869
Offset printing (pixels visible)
1875
Hot metal typesetting
1884
Mimeograph
1886
Photostat & Rectigraph
1907
Screen printing, Silkscreen & Serigraph
1911
Spirit duplicator
1923
Dot matrix printing
1925
Xerography
1938
Phototypesetting
1949
Inkjet printing
1951
Dye-sublimation
1957
Laser printing
1969
Thermal printing
1972
3D printing
1981
Solid Ink printing (Giclee)
1986
Digital printing
1991
Thomas Hart Benton, Alphonse Mucha, Agnes Martin, Paul Nash, Vija Celmins, Edward Hopper, Henry Moore, William Kentridge, Kelley Walker, Birger Sandzen, Charles Capps, Doel Reed.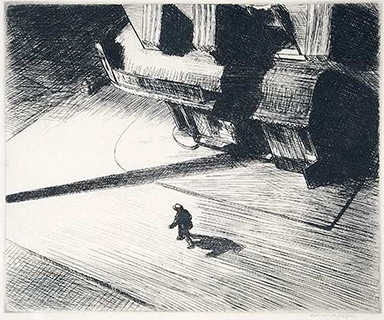 Photography
The first camera was commercially made available to the public in 1839, which is also when instructions were released on how to use the process. Now, photography then emerged as a means of documenting social events in time and an art form accessible to non-elites.
The earliest surviving photograph by camera is believed to be from 1826 or 1827 from France. One of the most famous and valuable photographs in the world is of the Western Outlaw William Billy the Kid Bonnie by an unknown photographer from 1879.
TYPE
DATE
Daguerreotype
1839-1860
Glass Plate Negatives
1851-1920
Ambrotype
1854-1860
Tintype
1856-1900
Carte-De-Viste (CDV)
1860-1900
Cabinet Card
1866-1900
Cart Mounted
1870-1900
Postcard (Real Photo Postcard)
1893-1930
Stereoview
1858-1920
The Brownie
1900
Frank Horvat, Diane Arbus, David LaChappelle, Art Wolfe, Sandy Skoglund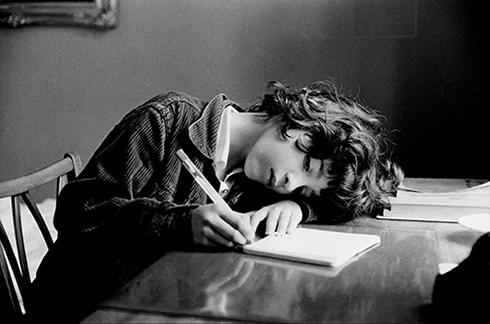 Sculpture
Like the term painting, the term sculpture has a somewhat loose interpretation of referred to as an offshoot of visual art that is three dimensional or 3D. It's a form of artwork that is nearly as old as history itself, coming in the form of early stone and wood artifacts of indigenous cultures to a variety of mediums used by contemporary artists today.
For collecting purposes, it is no secret that stone, whether carved or assembled, typically fairs better through time than other materials such as wood, acrylic, lucite, plaster, earthenware, porcelain or other ephemera-like materials.
Louise Nevelson, Ruth Lanier Asawa, Donald Keith Sultan, Alexander Calder
Bronze

A metal alloy consisting primarily of copper, typically containing around 12% tin and other metals (aluminum, manganese, nickel or zinc) and sometimes non-metals or metalloids (arsenic, phosphorus or silicon). These additions produce a range of alloys that have other useful properties depending largely on purpose and utility.
Since historical pieces were often made of bronzes with different compositions (copper and zinc), modern museum descriptions are increasingly using the more inclusive term "copper alloy" in place of the generalized terms brass and bronze
The archaeological period where bronze was the hardest metal in widespread use is known as the Bronze Age.
Tom Otterness, Henry Spencer Moore, Lynn Russell Chadwick, Barbara (Dame) Hepworth