APPRAISAL ONLINE with Art of Estates
Art of Estates will review your property for a no cost, no obligation consultation. If the property has a value of more than $300, we will contact you requesting more information, photos (if necessary) and/or provide costs associated with the services you have requested. It is best that you provide us clear direction of what your appraisal needs are so that we may provide you the best service for the appropriate application for how the appraisal will be used.
Start today by completing the online appraisal request form. If assistance is needed, please review our Frequently Asked Questions below. If those answers do not apply or assist you in your quest for resolve, contact the appraiser you have been communicating already or the one you believe is closest regionally and most experienced in your type of property.
Please provide:
Photos: clear, no flash, color images of the front and back, and a close-up of the signature or maker's mark
Dimensions: image size and/or overall dimensions and materials (medium)
Information: background, age, and history of the item including where, when and how it was acquired
Documents: digital copies of appraisals, receipts, certificates of authenticity or recorded images of the property
Submission Examples Provided Below Contact Form
Disclaimers & Information
We do not provide estimates of value or formal appraisal reports on property less than $300 unless required by IRS, non-cash charitable donation, disputes, equitable division or court requests. Please specify if this is required.
Valuations for items that are not our expertise, although uncommon, may only receive additional contact options.
All consultations via email are provisional and subject to revision with examination onsite by an accredited appraiser.
Photographs and other materials sent to us by post will not be returned and this is not recommended because it is not expeditious.
Never send images to us for review or historical research only. We are appraisers who value and consult. Our formal appraisals come with both.
Please allow up to 1-5 days for a response. We may be traveling or onsite examining a large collection.
Follow-up reminder emails are encouraged by the owner if no response was provided. The firm is often very busy. We receive up to 6 new leads daily in each region through a variety of channels.
Paid or Paying customers are always first in line and top-priority.
No values are provided for free. No Free Appraisals. Our lowest fee for providing any value is $35.
There is a minimum fee for in-person consultations. House visits always have a minimum fee as well.
Contacting us through this system is the most cost and time effective way for you to have your item reviewed, to see if you are putting your dollars to good use.
Fine Art – example 1:
Name: Jessica Johnson
Email: MyFineArt@email.com
Phone 317-373-8845
City & State: Omaha, Nebraska
Appraisal Purpose: Equitable Distribution Division
Message: We have an oil painting that we inherited last year from my grandmother. We don't have any information on the painting other than it's been in the family for 30 years. We'd like to see if we should have it appraised for insurance purposes. Our Insurance agent would like us to have it scheduled for insurance if it exceeds $2,500. Appears to be signed Marc Genet. The image size is 30 inches high x 16 inches wide. The frame is about 5 inches on each side. We've attached 3 images. Let us know if you need more information.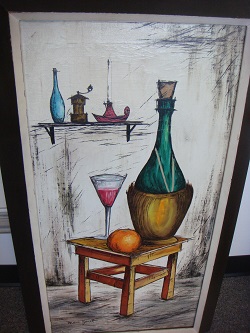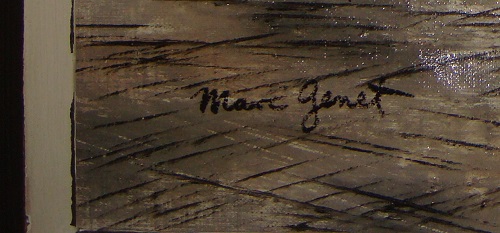 Native American Art – example 2:
Name: John Jacobs
Email: MyGreatArt@email.com
Phone: 316-613-9686
City & State: Kansas City, Missouri
Appraisal Purpose: Equitable Distribution Division
Message: We have a piece of Native American Pottery we need appraised for equitable distribution purposes for a divorce. We bought the small pot around 1985 while visiting the area for about $50, we lost the receipt somewhere. We've never had it appraised. It is 6" tall/high and about 10" in diameter and appears to have turquoise inlay around the avanya serpent, signed Dora Tse-Pe 1982 San Lldefonso. Can you help?