Appraised Property by Art of Estates
Art of Estates has a collective of appraisers and specialists who operate in the personal property market full-time in different states. It is a collective of appraisers with decades of knowledge and experience they bring to the table to provide a powerhouse of expertise ranging from Clocks and Antiques to Native American Indian Craft and Fine Art. Coupling each of our personal interests in the collecting market with our prior experience before entering the appraisal field we can provide our clients an abundance of knowledge through our reports and consulting services.
Antiques not only include wooden furniture, but also lamps, dolls, sterling silver epergnes, Gothic altar candelabras, fishing lures, paper weights, ceremonial masks, pictographs, Buddhist sculptures, bronze Hindu artworks, and a whole lot more that we've appraised for our clients. It is really a broad appraisal category as you can see.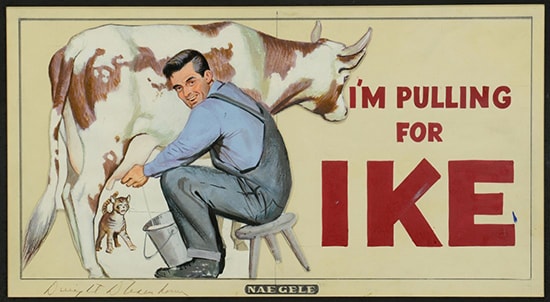 Native American Indian
Much of traditional Native American pottery was created by female artists and often carried familiar attributes through family lineages. Early San lldefonso Pueblo black on blackware pottery works of Maria Montoya Poveka Martinez gained early notoriety now her redware has as well, but works by Tony Da and Margaret Tafoya and many others can often be equally important. Recently, we've seen a shift in interest from black on black works to red on red works. While many 20th Century artists have strong notoriety, like that of the fine art world, a contemporary collector's market of non-traditional pottery has also emerged for unique artists like Al Qoyawayma. We have appraised many works by tribes throughout the United States.
Tony Da, Ralph Aragon, Nampeyo, Mary Singer, Paqua Naha, JD Medina
Antique Furniture & Design
Antique is a loosely used term by today's standards, but a very common element in most homes and collections, referring to property that is over 100 years old. We've examined a vast array of cabinets, bed frames, buffets, tables, desks, clocks, settees, chairs and chests just to name a few types of furniture.
TYPE
DATE
Dutch Colonial
1694-1702
Queen Anne
1702-1727
Chippendale
1727-1760
Early Federal
1790-1810
American Directoire
1798-1804
American Empire
1804-1815
Late Federal
1810-1830
Victorian
1837-1901
Art Nouveau
1890-1920
Art Deco
1920-1939
Mid-Century Modern
1939-1965
Vintage
1966-1992
Contemporary Furniture
1992 – present
Mid-Century Modern

A period of design emergence from the Bauhaus and International movements exhibited in the 1930's at World Fairs in the United States. Scandinavian designs drove aesthetics and structures with their arching curves and machine-like rationalism through ergonomics with form and function meeting in the middle.
Many famous designers were a part of this era of furniture. From the funky names like the Marshmallow Sofa or Chieftain Chair to the Sputnik Chandelier and Atomic Clock, Art of Estates has you covered.
Ray & Charles Eames, Paul Evans, Frank Lloyd Wright, Eero Saarinen, Harry Bertoia, Florence Knoll, Herman Miller, George Nakashima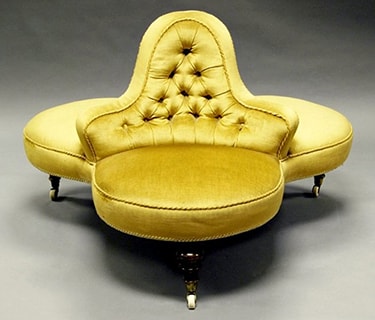 Luxury Clothing
Hermes and Chanel have largely been leading the way in the market of fashion purses and hand bags, but also luggage with the inclusion of Louis Vuitton. Fashion vintage clothing like that of Alexander McQueen or Pucci can have signifigant market interest and value in the market. Fashion statements and accessories are overlooked quite frequently. Don't forget to look out for the Roy Lichtenstein brooch in the jewelry box!
Pucci, Valentino, Judith Leiber, Christian Dior, Fendi, Edward Molyneux, Thierry Mugler
Artifacts & Antiquity
An artifact is something made or given shape by man, stone tools, pottery vessels, effigies, art, weapons, and items of personal adornment such as necklaces, buttons, jewelry, and clothing. In archaeology, artifact is defined as an object recovered by archaeological endeavor, which may be a cultural artifact having cultural or archaeological interest.
Antiquities are objects from the Mediterranean civilizations from the Classical eras of Greece and Rome, as well as Ancient Egypt and Middle-Eastern cultures. It may also include artifacts from the earlier Mesolithic periods of Asian civilizations. Chinese and Buddhist ritual bronzes, 2-3 thousand years old, have been avidly collected today.
Inuit, Central American, Pre-Columbian, Pre-Contact, South American, Roman, Jerusalem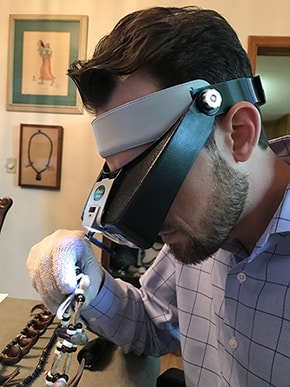 Asian
Asian Art (sometimes referred to as Oriental) has seen a big rise in value with works of art found in old and newer collections today. Jade, cinnabar, porcelain, ceramic, cloisonné, imari to silk drawings, watercolors and prints. While we have and will continue to appraise these items, it is not uncommon for our company to reach out to translators in our field to provide additional insight into the wide ranges of property we may encounter in this category.
Decorative Art
Decorative Arts A somewhat ambiguous sounding category, but a very common element in most collections. Crystal, glass, porcelain, ceramic, wood, silver, brass, mosaics and mixed media works often displayed in cases, buffets, cabinets and on side tables. Most people have commonly been exposed to the more common Goebel Hummel figurines, Murano glass, or millefiori paper weights, but often mixed in these collections we find works by Gertrud & Otto Natzler, Daum, Viola Frey, Robert Carston Arneson.
Ceramic

Wayne Higby, Lucie Rie, Otto & Natzler,

Elizabeth Fritsch, Hans Coper,

Tom Wesselmann, Richard DeVore,

Ettore Sottsass, Jeff Koons
Porcelain

Herend, KPM, Sevres, Boehm, Meissen, Pablo Picasso, Taxile Doat, Karl-Friedrich Schinkel
Stoneware & Earthenware

Van Briggle, Rookwood, Teco Pottery, Newcomb, Tiffany
Clock & Timepieces
Grandfather clocks, pocket watches, black forest clocks, and some wristwatches
Residential & General Contents
pots & pans, blankets, furniture, lamps, tools, lawn equipment
Petroliana & Automobilia
   porcelain signs, gas pumps, glass globes, flange signs, merchandising stands, advertising
Ephemera
Books

Hardback, Sleeves, Paperback

Comics

Action Comics, Marvel Comics

Memorabilia
       signed photographs, ticket stubs, posters, letters, song lists
Music Equipment
Pianos, Guitars, Saxophones, Trumpets, Violins, drums, sound pedals, mixers, record players, recording equipment, microphones
Sports Equipment
    fishing lures, snowboards, skis, fishing poles, canoes, kayaks, snowshoes, boots, binoculars, archery, decoys, duck blinds, boats