Appraiser Fees & Process with Art of Estates
There are many factors that affect our fees. Art of Estates is an appraisal company that stays current with the marketplace, trends and up-to-date with changes in requirements for appraisers. Without a large professional network of training associations, websites, peer groups, publications, educational programs, and even a personal reference library, it would be difficult to stay in step with what is occurring in the personal property field.
If books were the only source of information for appraisers, it could take several years for that information to hit the marketplace. In today's world information travels, faster and more efficiently allowing the market to correct more swiftly that it did 20-30 years ago. Event Art Market reports have a 6-12 month lag on releasing their statistics and market information. Unfortunately, the information and connectivity we need as an appraiser comes with a cost.
We subscribe to over $2,500 a year worth of pricing databases and sometimes need even more to procure accurate values on a unique piece of property. Additionally, we are subscribers of more than 45 online price databases from Europe to the United States that provide property for sale, are actively selling daily, or are already sold items with realized sales records.
If an owner of a certain piece of property were to subscribe to one of these databases, it would unlikely that they would be able to come to an accurate conclusion of value. Appraisers use the aggregate of all the information from all the databases together from the different sources to come up with a value. This includes determining where the market most often sells art or other type of personal property. You wouldn't want to attempt to create your own appraisal report because a self-made report would clearly have questions of bias that would surround the item in question.

Furthermore, if you are supplying a form or appraisal to the IRS, the appraisal must meet a minimum standard of appraiser qualifications, be signed by the appraiser that completed the report and have their Employer Identification Number (EIN). These are just a few of the requirements put in place to ensure that an unbiased and disinterested third party appraised your property. Furthermore, auction houses and galleries have been called into question about their potentially biased appraisal services, Estate of Kollsman v. Commissioner (T.C. Memo. 2017-40). Art of Estates is not an auction company or art gallery, we are an independent, full-time appraisal firm that is fully credentialed and experienced.
Like lawyers who pay dues to the bar association or real estate brokers and agents who pay dues to sell real estate, Art of Estates also pays dues for similar rights to provide IRS-bound appraisals. The owner of Art of Estates, spends more than $2,000 annually to be an accredited member with associations in the appraisal industry.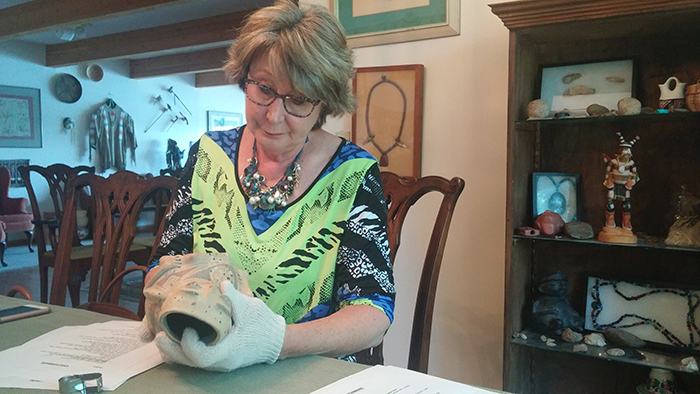 Appraisal Process
Appraisal work, under normal circumstances, involves transportation/travel, photography, inspection, measurement, condition assessment, digital inventory, research offsite, field research, valuation conclusion, report construction, file delivery, and Art of Estates will retain a copy of the appraisal report, together with the assignment work file for a minimum of 5 years, or 2 years following the conclusion of any legal proceeding in which the appraiser has given testimony regarding the appraised property, whichever is longer.
Regarding photography, Art of Estates usually captures 5-10 photos per item, depending on structure complexity, lighting conditions onsite, and perceived value. A photo of the signature, front, 2 sides, back, condition locations and detail shots. This is all written in a USPAP compliant format by 2017 standards. USPAP is the guiding light for the entire appraisal industry (including Real Estate and Business Valuation), with new standards arriving every 2 years that are deployed by The Appraisal Foundation (TAF) and the Appraisal Qualifications Board (AQB), which are both authorized by the US Congress. USPAP 2018/2019 course will be taken by the majority (if not all) of our team in January 2018. New standards are implemented in 2018.
Insurance
Party or owner housing, storing, or legally the owner of the artwork shall be responsible for insuring the work. The reason for this is because environmental factors onsite could provide uniquely perilous circumstances beyond our control. Additionally, a client may require Art of Estates to carry insurance, but only at an additional cost.
Payment
Entire payment shall be retained prior to, or at, the onset of the appraisal process in divorce cases, unless nobody knows how much contents are in the home, but most divorces have usually decided the property of contention before Art of Estates' arrival into the situation.
50% payment is required at the onset of inspection or contract completion for IRS Estate Tax appraisals, with the remainder required prior to report delivery.
Report Delivery
Reports will be delivered using Dropbox or small usb jump drive whichever is preferred. If a printed report is requested, then printing fees will apply. When the report is printed, it is printed in color, bound and presents professionally. All appraisal documents mailed have tracking. Overnight requests will require overnight charges.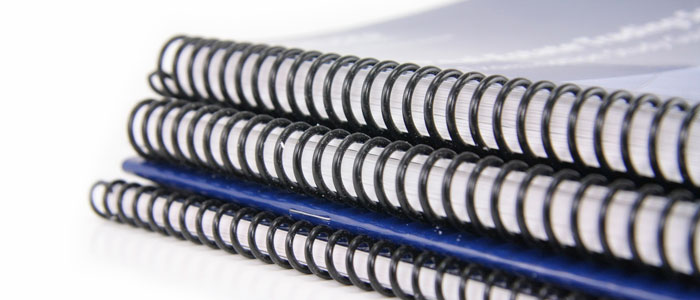 Contract
A formal contract will be signed and delivered at or prior to the onset of the inspection process when requested, preferred, or Art of Estates appraisal service bid will act as the guiding light for the overall appraisal process. Often times appraisal contracts are involved with our larger appraisal projects.
Unregulated Art Market
Unfortunately, the art world is the largest unregulated market in the world and it ranks as the third largest area for corruption and illegal activity. However, real appraisals with genuine research performed by a professional is not free.  Antique Road Show, American Pickers and radio personalities are not appraisals. It is entertainment and they provide a range of value, known as an estimate, but more closely related to an auction estimate. However, auction estimates are values that the auction house you're speaking with believes they may be able bring at their auction, not another auction or all auctions. This is not a value for just Ebay, an antique store, a private dealer or seller. Consider the audience, location, condition and the other elements that may be affecting value on that particular day or at least up until that point. Just Answer, Yahoo Answers, "FreeArtAppraiser .com" and the many other places to get "no-cost valuations" are not formal appraisal services. These are not credible or Uniform Standards of Professional Appraisal Practice (USPAP) compliant appraisals for insurance, non-cash charitable donation, estate taxes or even equitable distribution and are not acceptable forms of appraisals when it involves Internal Revenue Service filings.
These estimate service providers online are produced for personal gain, acquisition, brokering or in some cases for search engine optimization purposes to draw web traffic to a site that needs to produce advertisement or related service revenues. They are high volume, low due diligence platforms.
A recent client (summer 2017) had an appraisal produced on one of these sites that resulted in a $9,000 Fair Market Value for non-cash charitable donation purposes without any supporting information, 3 pages long, and only client submitted photos. Our client came to us and we inspected it onsite, resulting in a $30,000 Fair Market Value that exhibited previous sold records based on their painting in a 35-page report. Based on the online appraisal services 3-page report, it was clear that they had not used enough sales databases to make their value conclusion. Their report presented unprofessionally and they had not performed minimum requirements that the IRS requires. The old saying holds correct in our industry, "you get what you pay for".
How Art of Estates' Appraisals Differ
If accuracy, credibility, reliability and dependability in your report are what you need, then you've come to the right place. Art of Estates is not an agent for and does not represent any auction houses or dealers in the marketplace.  Appraisers are regulated by their associations and by the IRS. A "picker" selling a piece of artwork at an antique store will likely never have any repercussions from anyone or be held accountable for any element of the transaction.
Similarly, an appraiser with no affiliated associations (or associations that lack credibility) will likely have no recourse if the appraisal is improperly written, unless it lands in front of the IRS. However, most appraisers who are not qualified, up to date on education or part of an association will likely not produce an appraisal that may be seen in a courtroom or by the IRS because they know that their chances of being held accountable are much greater.
Art of Estates is more than qualified to write appraisals for a variety of personal property and purposes. Call us today or send us some photos of your property easily conducted on our Appraisal Online page.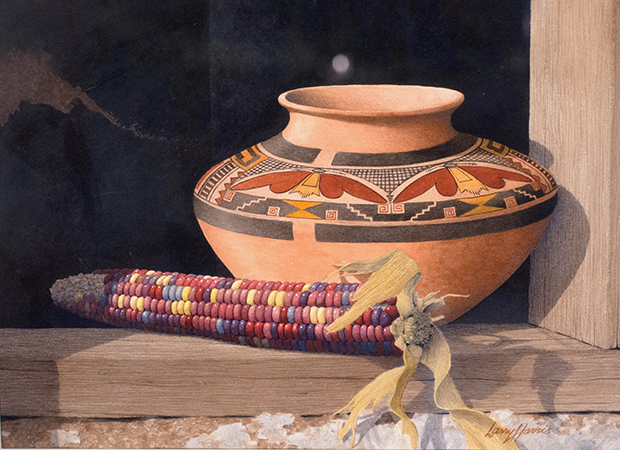 Fee Structure
Art of Estates provides single item appraisals or can provide an appraisal for the entire personal property collection. We can work by hourly rates, daily rates or rates by the project.  Call us today to find out what might work best for your collection.
Appraiser Fees
Due to recent changes in Uniform Standards of Professional Appraisal Practice (USPAP) , appraisal association's rigid requirements of appraisal reports and IRS thresholds a typical 1 item appraisal usually prints out to 18-25 pages in 2021. Today, we no longer print appraisal reports unless specifically requested and it does come with an additional cost. Our reports today are even more informative and numerous in pages for our clients than they were only 3 years ago. That is because more art market reports are being produced from different corners of the market and the landscape of the overall market continues to adjust to changing buying habits not only from the collecting side, but from a utilitarian standpoint. If a potential appraiser you are vetting does not have an appraisal report within a similar number or more pages, you are likely being provided an appraisal report that is not professional, comprehensive, insightful, clear in purpose, and most likely not performed to the requirements of the most up to date USPAP standards.  An appraisal report that is not performed at this level can be dismissed in court cases. Do not waste your time, money, and the judge's attention on an unqualified appraisal report from an unaccredited part-time appraiser and always ask for their most recent USPAP completion documents and credentials.
Art of Estates has a company hourly rate for the appraisal process. However, we offer a wide-array of services. Competitive hourly rates are often quoted (a range) on large IRS Estate Tax appraisals depending on a variety of elements that play a part in each situation, location, and level of property. The level of property is important, because the more valuable an item is worth, the more information needs to be supplied in the report to meet insurance and IRS thresholds of due diligence with reports. We do not list our hourly rate on our website for competitive reasons, but we are priced for the Midwest and are well below the $450+ hourly rate requested by New York City appraisers, but we use the same methodologies, books, educational programs, and likely more databases.
In some scenarios, we will price the job at a flat rate for simplicity purposes, although hourly considerations influence the quote. An inventory list (best case scenario) or wide snapshots of each room (at the very least) can often be very helpful in providing the most accurate of quotes for our clients. We often ask how many square feet the home is, how many rooms the home has, and the type of property and era from which most of the personal property was purchased.
The IRS (Internal Revenue Service) charges $2,500 for 1-3 items only for property being donated under the non-cash charitable donation purposes. For fine art, the IRS adds an additional $250 to that appraisal cost. Simple math tells you that it will cost you between $2,500-$7,500 for a single item to be appraised. In 2021, Heritage Auctions charges a minimum of $500 for any type of appraisal, $2,500 daily, $350 per hour for each appraiser, and $175 for travel time and ANY expenses involved with that appraisal travel. Unfortunately, only 2 of 12 (17%) of their listed "Appraisal Services" staff (as we will call it) has appraiser association credentials as of Spring 2020. For which the auction valuation staff will offer a discounted $2,500 a day for large projects. Unfortunately, working at an auction house and taking a USPAP course is not part of the prerequisites for meeting the thresholds for a qualified appraiser according to the IRS. In summer of 2019, the 9th Circuit Court ruling that agreed with a U.S. Tax Court opinion declared that an appraisal from an esteemed auction house is not adequate assurance of appraisal expertise or competency. At Art of Estates, we perform our expert appraisal reports to the same level of standards as the IRS and charge significantly less than either of the two aforementioned appraisal parties.
When choosing an appraiser, choose one that knows your type of personal property. Select an appraiser that has experience in your type of personal property, exhibits good communication skills, does not have interest or makes an attempt to buy or sell your personal property. Make sure your personal property appraiser understands the complexity of your case and its needs to reduce complications during the composition and after the appraisal is completed.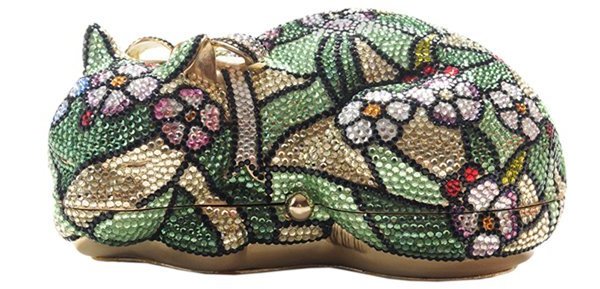 Accepted Forms of Payment
Art of Estates prefers the listed methods of payment in order of preference below for an appraisal. Convenience fees may apply to credit, debit or PayPal transactions. In some unique and mutually agreed upon cases, we may offer to lend credit on large or long running projects.
Wire Transfer
Cash
Direct Deposit
Certified Funds by Check
Money Order
SquareUP
PayPal
Personal Check
Appraisal reports are never delivered or sent prior to final payment being received and cleared. Therefore, if the appraisal is time-sensitive payment should be sent ahead of time to offset any potential delays. 50% payment is required to begin all appraisals for new clients.